I hate Santa Barbara. I'm giving up everything else in my life that I care about so that I can get a BA. First world problems, but I hate the loneliness of this apartment - the emptiness in the absence of my partner - and the fact that I'm failing all over the place. Except my GPA is holding strong. All so I can have nothing when this is all over. I want someone to listen to me and take me seriously. Fuuuuck.
I'm not very good at avoiding falling objects. If the sky were to fall, you can bet that I'd be right in the middle of it.

Today was good and very much overly anticipated. I stressed over my new math class, but think I'll enjoy it. Isn't it a rule of thumb to be nervous as hell to a math course anyway?

There are so many new things I can post, but instead I'm going to indulge in cable and steer clear of the keys tonight. Work was insane today and I need a bit of mind numbing indulgence.

I hope you're all doing well. I'm slowly catching up to a life of normalcy. Bear with me.
I finally have internet access on my laptop! Hoorah!
No net access, been sick as a dog with a sore throat. My childhood dog died Wednesday. I bought a couch and got cable so its easy to figure out how I've spent my weekend. I miss my friends page.



Is there anything in your family that has been passed down from generation to generation, or from family member to family member? What is it? And who do you plan to pass it on to?



Originally, I was going to share the story of a gold ring with what is some sort of green stone in the middle. It was my great-grandmother's, Blanche Dorsey, who was a survivor of Pancho Villa's raid in Columbus, New Mexico. There is a lot of family history there, including my great-great grandfathers execution after the hotel he built burned. I have always dreamed of having the ring fixed up to it's original glory, but lacked the money to do it. Using part of what my Dad left - and knowing how sentimental he is - I think he would approve of me getting it restored. Any ideas on what the gem is?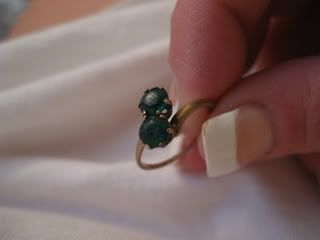 As I grabbed my camera and jewelry box I realized that there is another piece of history I hadn't thought of. I can't remember when, but I remember it perfectly. We were sitting in my dad's kitchen and he began to tell me a story of his first wife, Annie. He pulled out a gold cross that she had given him. I didn't want the cross, I didn't know this woman and it seemed like he was just unloading this thing on me.

However, I recently met Annie. She approached me at the funeral and introduced herself. I knew she would be there, but I didn't know who she was. A few days later she called and I had an opportunity to ask her if she had in fact given my Dad the cross. She remembered it well, though I don't know the story behind her giving it to him.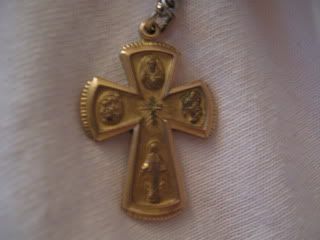 Both of these will be left to Madeline.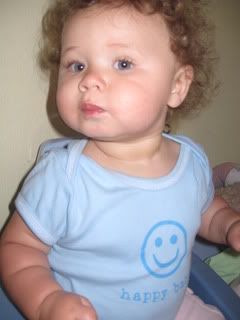 This was from yesterday, but I've kept it in my browser so that I could respond.
Can a kitchen be a full kitchen with no oven?

Goodnight, Mr. Cronkite.
And that's the way it is.